blankety blank
blankety-blank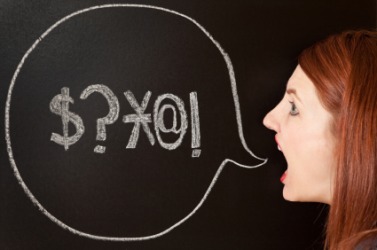 Blankety blank means she's cursing.
adjective
The definition of blankety-blank is an expression used when a person doesn't want to actually say swear-words or curse words, but would like to express the sentiment.

An example of blankety blank is what you would say when you pinch your finger in a drawer. You could say "this blankety-blank" drawer instead of using curse words to express your frustration.
---
blankety-blank
Slang
damned: a humorous euphemism
Origin of blankety-blank
reduplicated, reduplication of blank, noun
---