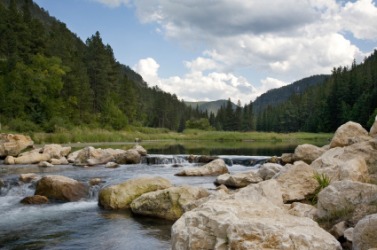 A trout stream in the Black Hills.
---
Black Hills
mountainous region in SW S.Dak. & NE Wyo.: highest peak, 7,242 ft (2,207 m)
Origin of Black Hills
from their dark appearance, because heavily forested
---
Black Hills
A group of rugged mountains of southwest South Dakota and northeast Wyoming rising to 2,207 m (7,242 ft) at Harney Peak. The Black Hills are a major recreational area.
---