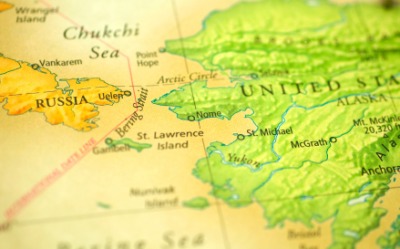 Beringia was a land bridge connecting Russia and Alaska.
noun
The definition of beringia was the land bridge that existed between Alaska and Siberia that enabled migration of humans and animals to North America.

An example of Beringia was a 1,000 mile wide piece of land that connected the tip of West Siberia and Alaska.
---
Beringia
the former land bridge between Siberia & Alas., over which Asian animals and peoples migrated into North America
Origin of Beringia
probably after Bering + -ia
---
Beringia
The prehistoric region extending from western Siberia across the Bering land bridge into North America.
---
beringia

Origin
Coined by the Swedish botanist Eric Hultén in 1937.
---