noun
The definition of beringia was the land bridge that existed between Alaska and Siberia that enabled migration of humans and animals to North America.

An example of Beringia was a 1,000 mile wide piece of land that connected the tip of West Siberia and Alaska.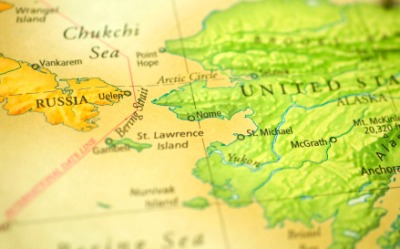 Beringia was a land bridge connecting Russia and Alaska.
---
Beringia
the former land bridge between Siberia & Alas., over which Asian animals and peoples migrated into North America
Origin of Beringia
probably after Vitus Bering + -ia
---
Beringia
The prehistoric region extending from western Siberia across the Bering land bridge into North America.
---
Beringia
---