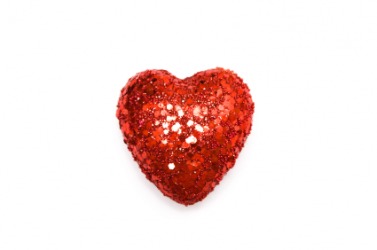 A bedazzled red heart.
adjective
The definition of bedazzled is something that has been decorated with sparkly fake jewels.

An example of something bedazzled is a t-shirt with a heart decoration made of small jewels.
verb
Bedazzled means to have impressed or charmed.

An example of bedazzled is what the princess did to her adoring fans at the wedding.
---
bedazzled

Verb
simple past tense and past participle of bedazzle
---