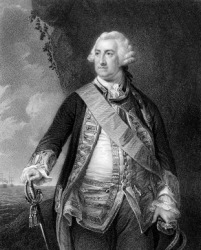 A portrait of an 18th century baron.
noun
The definition of baron is the name of a low rank of nobility which comes below the grade of count or viscount or is a wealthy businessman who is a leader in his particular industry.

A nobleman who owned land and was allowed into parliament is an example of a baron.
A tycoon is an example of a baron.
---
baron
in the Middle Ages, a feudal tenant of the king or of any higher-ranking lord; nobleman
a member of the lowest rank of the British hereditary peerage
this rank or its title
a European or Japanese nobleman of like rank
a man having great or absolute power in some field of business or industry; magnate: an oil baron
a large joint of meat, including the whole sirloin or both loins, with the backbone between
Origin of baron
Middle English and Old French from Frankish an unverified form
baro,
freeman, man from Indo-European base an unverified form
bher-
, to carry from source bear
---
baron
noun
a. A British nobleman of the lowest rank.

b. A nobleman of continental Europe, ranked differently in various countries.

c. A Japanese nobleman of the lowest rank.

d. Used as the title for such a nobleman.

a. A feudal tenant holding his rights and title directly from a king or another feudal superior.

b. A lord or nobleman; a peer.

One having great wealth, power, and influence in a specified sphere of activity: an oil baron.
A cut of beef consisting of a double sirloin.
Origin of baron
Middle English
from
Old French
probably of Germanic origin
---
baron

---