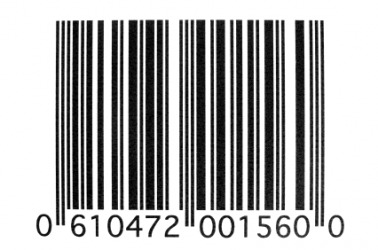 An example of a bar code.
---
bar code
any of the patterned sets of vertical bars of varying widths imprinted on consumer products, mail, etc. and containing coded information that can be read by a computerized scanner
---
bar code
Noun
(plural bar codes)
Alternative spelling of barcode.
---
bar code - Computer Definition
The printed code used for recognition by a bar code scanner (bar code reader). The "bar" in bar code comes from the ubiquitous, one-dimensional (1D) UPC bar code found on countless product packages. Several two-dimensional (2D) bar codes are also in wide use, but they are not really as bar-like as the UPC. The 2D codes are scanned horizontally and vertically and hold considerably more data. All the 2D examples below contain the same data: the URL for www.computerlanguage.com. See bar code scanner, mobile tagging, point of sale and AIM. Contrast with RFID.
---