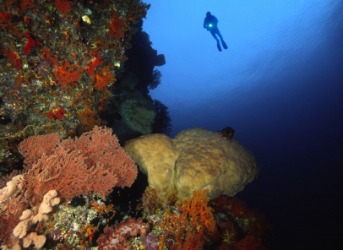 A diver in the Banda Sea.
---
Banda Sea
part of the S Pacific Ocean, within E Indonesia, between Sulawesi & New Guinea, south of most of the Molucca group
---
Banda Sea
An arm of the Pacific Ocean in eastern Indonesia southeast of Sulawesi and north of Timor. It includes the Banda Islands, a group of volcanic islands in the Moluccas south of Ceram.
---