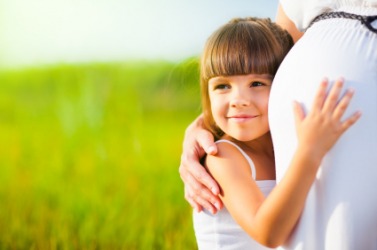 A little girl hugs her mommys baby bump.
noun
The definition of a baby bump is the rounded belly that shows when someone is pregnant.

An example of a baby bump is the belly that shows in a photo of a pregnant female.
---
baby bump
Informal
noun
A woman's abdomen as it begins to protrude in the earlier months of pregnancy.
---
baby-bump

---