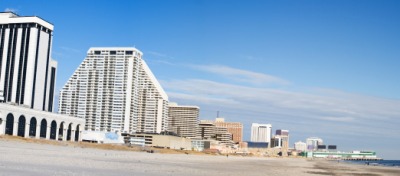 Atlantic City from the beach.
---
Atlantic City
city in SE N.J., on the Atlantic: an ocean resort: pop. 41,000
---
Atlantic City
A city of southeast New Jersey on the Atlantic Ocean. It is a popular resort and convention center with a famous boardwalk. Legalized gambling was introduced in 1978.
---