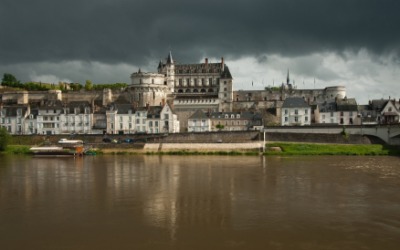 The town of Amboise.
---
Amboise
town in WC France, on the Loire, near Tours: pop. 11,000: site of a royal residence (1483-1560)
---
Amboise
A town of west-central France on the Loire River east of Tours. Leonardo da Vinci is said to be buried in the chapel of its Gothic chateau.
---