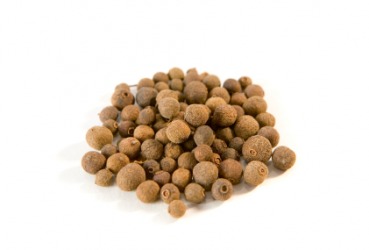 Whole allspice berries.
---
allspice
noun
a West Indian tree (Pimenta dioica) of the myrtle family
its berry
the spice made from this berry: so called because its flavor seems to combine the tastes of several spices
---
allspice
noun
An evergreen tree (Pimenta dioica) native to the West Indies, Mexico, and Central America, having opposite, simple leaves and white flowers clustered in cymes.
The dried, nearly ripe berries of this plant, used as a spice. In both senses also called pimento.
---
allspice
---